Starting a soft play business can be a rewarding and profitable venture, but it requires careful planning and preparation. The soft play business is a great way to get into the entertainment industry. Here are some steps to consider how to open an indoor playground.
Before starting any indoor play business, it's important to research the market to understand the soft play industry demand, competition, and trends. Identifying your mission and vision. What experience do you want to provide? What ages will you accommodate? Look for other soft play centers in your area and research their pricing, services, and indoor playground review from customers. This will help you understand what works and what doesn't, and give you a sense of what you can offer that's unique equipment for indoor playgrounds.
Develop a soft play business plan
A business plan is a roadmap that outlines your goals, strategies, and financial projections. It's essential for securing funding and guiding your business decisions. Your business plan for custom indoor playground should include details on your target market, marketing strategies, operational costs, and revenue projections.
The location of your soft play center is critical to your success. Look for a location that is easily accessible, has ample parking, and is visible to potential customers. Consider the size of the space you need, the layout of the facility, and the availability of utilities and other services.
Design your soft playground space
Work with professionals to design a creative, age-appropriate layout. Include structured play equipment, open spaces, adult seating, varying levels, interactive components, etc.
Obtain necessary licenses and permits
Depending on your location and the type of soft play center you're opening, you may need to obtain indoor playground licenses and permits from local and state authorities. This may include permits for building, health, safety, and zoning.
Purchase indoor soft play equipment
Soft play equipment can be expensive, but it's essential for creating a fun and safe environment for children. Research vendors and suppliers to find quality equipment that meets safety standards and fits within your budget. Some equipment you may need includes foam blocks, tunnels, slides, and climbing structures.
Your staff will be responsible for supervising children, maintaining the facility, and providing customer service. Hire qualified staff members who have experience working with children and who are trained in CPR and first aid. Develop training programs to ensure that your staff understands your policies and procedures, and can provide a safe and positive experience for your customers.
How will you spread the word about your new business and attract customers? Once you've opened your soft play center, you'll need to attract customers. Develop a marketing plan with indoor playground industry statistics that includes advertising, social media, and promotions to reach your target market. Consider offering discounts or special events to attract new customers and encourage repeat business.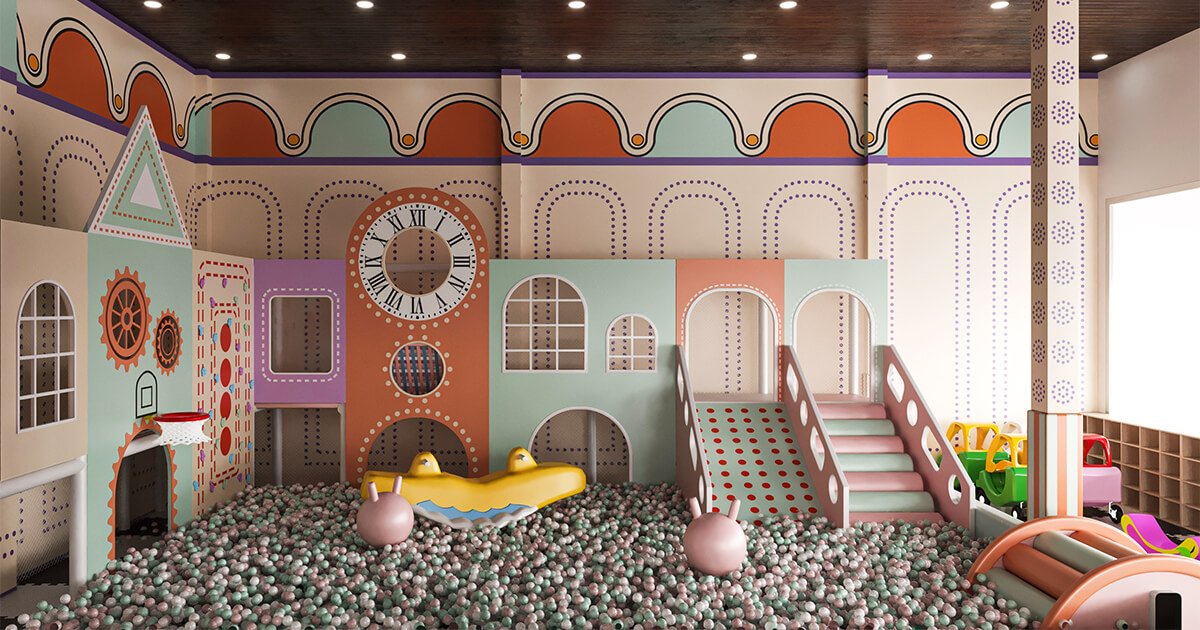 Starting a soft play business can be challenging. Still, with careful planning, hard work, and dedication, there is a lot of potential for growth in this industry, you can create a successful and profitable business that provides children with a safe and fun environment to play and learn. Contact JULE for more soft play business ideas and support.