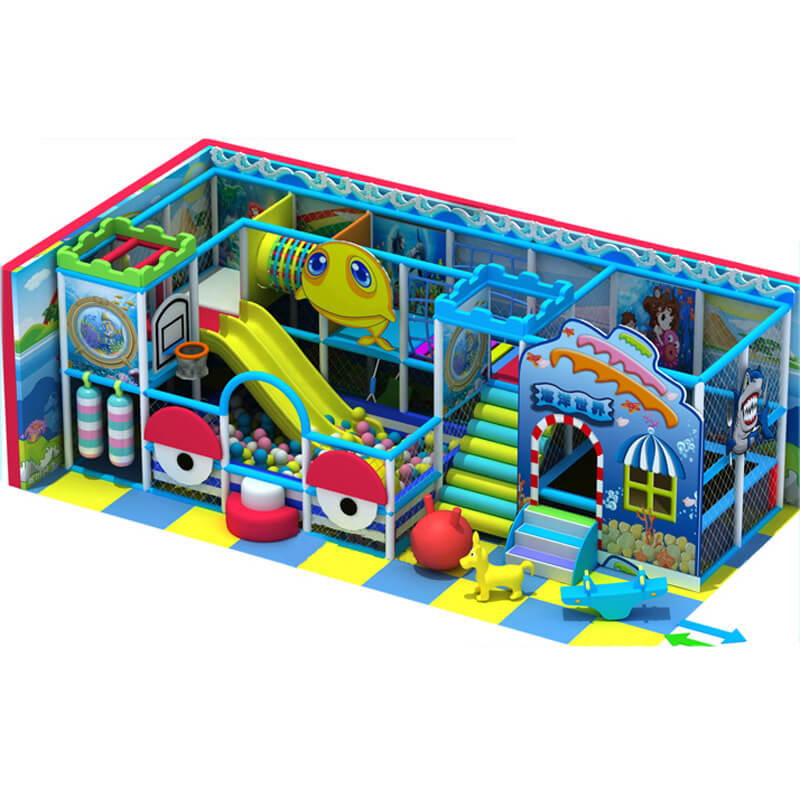 Ocean Adventures Indoor Playground
Bring the magic and wonder of the ocean into your indoor play space with JULE – a leading designer and manufacturer of imaginative ocean adventures indoor playgrounds for children.
JULE has been creating magical underwater worlds for indoor recreation centers, malls, family entertainment venues, and more. We custom-designed play structures and components immerse children in interactive ocean adventures that stimulate creativity and active play.
Using durable yet lightweight materials like rotational plastics, fiberglass, and powder-coated steels, JULE's team of experienced designers and fabricators can transform any indoor environment into an underwater marine.
Each indoor playground equipment is custom-crafted using state-of-the-art manufacturing techniques that meet rigorous child safety standards. JULE utilizes only non-toxic, environmentally friendly materials tested for flammability, toxicity, and durability.
From coral reef climbers to pirate shipwreck play towers, JULE can bring any ocean vision to life. Their play structures feature bubble panels, ball pits, splash pads, net tunnels, and slides integrated seamlessly into imaginative designs.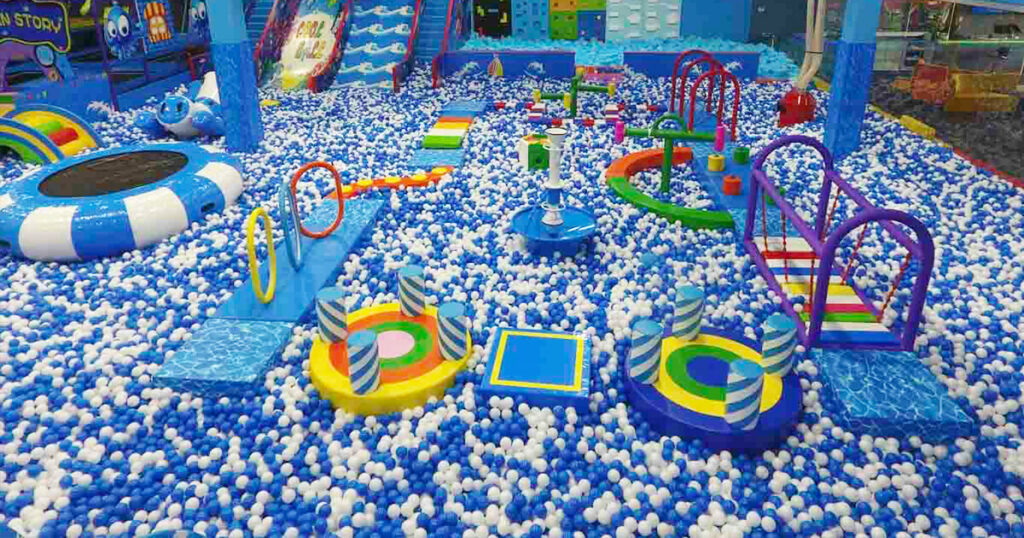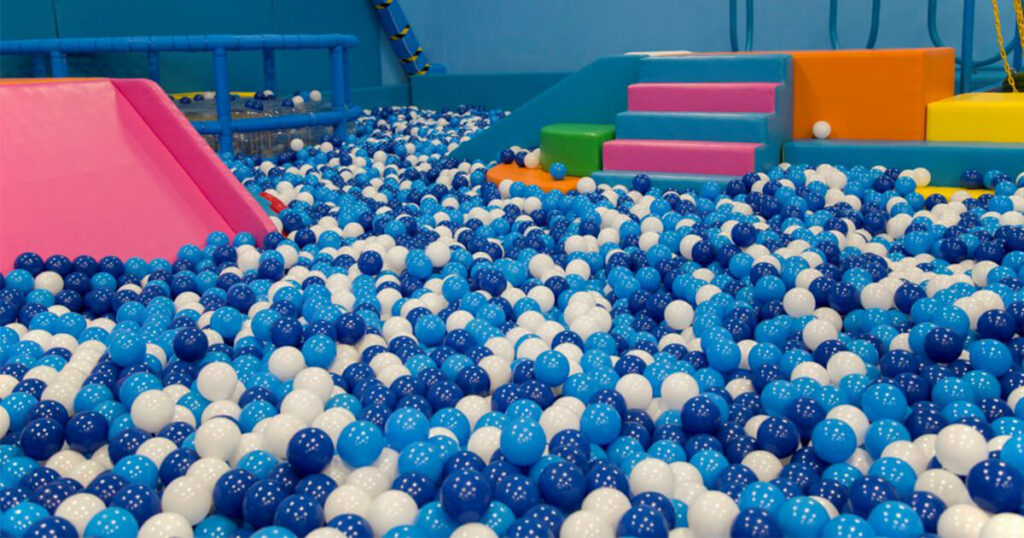 Features of Ocean Indoor Playground
Ocean adventure indoor playground offers a wide variety of features that are sure to keep kids entertained for hours. One of the most popular features is the slide, which is perfect for kids who love a good thrill. The slide has multiple levels, so kids can climb up to the top and then slide all the way down. There are also a number of climbing walls, including a bouldering wall for older kids and a smaller wall for younger ones.
For kids who love to play in the water, sea indoor playground has a fun splash zone that is sure to be a hit. The splash zone features a number of water features, including a water cannon and a giant bucket that dumps water on unsuspecting kids below. There is also a large ball pit filled with colorful balls that kids can jump and play in.
Ocean themed soft play has a soft play area for younger children that is perfect for toddlers. The soft play area is filled with foam blocks and other soft materials, so parents can rest easy knowing that their little ones are playing in a safe and supervised environment.
As an established indoor playground specialist with over 80 completed projects, JULE delivers quality craftsmanship, attentive customer service, and timely project completion.
Benefits of Sea Indoor Playground
The benefit of an sea indoor playground, which means that the fun never has to end. Rain or shine, kids can enjoy all of the exciting features that JULE have to offer.
Additionally, sea indoor park is a great way for kids to get exercise and burn off some energy. With so many different play areas to choose from, kids can run, jump, climb, and play to their heart's content.
Planning Your Ocean Indoor Playground
An ocean-themed indoor playground is a fun and exciting way to incorporate a marine environment into a play area.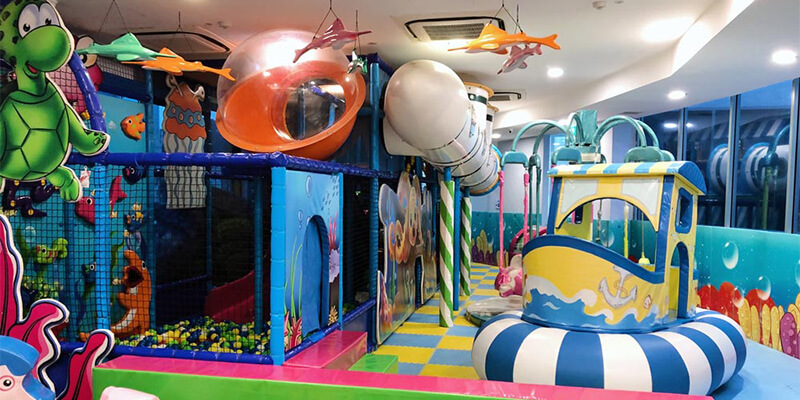 Design. Use blue and green color schemes to create a calming and serene environment that mimics the ocean. Incorporate wave shapes into the design of the walls or ceiling to further emphasize the theme.
Play equipment. Install play equipment that reflects the ocean theme. You can have a climbing wall designed like a coral reef or a slide that looks like a whale's tail. Incorporate a ball pit filled with blue balls to create the illusion of being in the ocean.
Interactive games. Introduce interactive games that allow children to learn more about marine life. You can have a touch screen game where children can learn about different types of fish or a sensory table filled with sand and shells.
Props and decorations. Use props and decorations such as nets, buoys, and life preservers to enhance the ocean theme. You can also hang up large murals or paintings of marine life to add to the atmosphere.
Sound effects. Add sound effects of water and ocean creatures to create an immersive experience for children.
Age groups for Adventure Ocean Indoor Playground
JULE is designed for kids of all ages, from toddlers to teenagers. There are different play areas and activities available for different age groups, so there is something for everyone to enjoy.
For toddlers, the soft play area is perfect for crawling, exploring, and playing. The area is filled with soft materials and foam blocks, so parents can rest easy knowing that their little ones are playing in a safe environment.
Older kids will love the climbing walls and four-story slides. These features are designed to provide a thrill and challenge for older kids who are looking for a little bit of adventure.
Also, you can offer a range of birthday party packages for kids of all ages. The packages include admission to the ocean adventures indoor playground tickets, a private ocean soft play party room, and a party host to help with set-up, clean-up, and activities.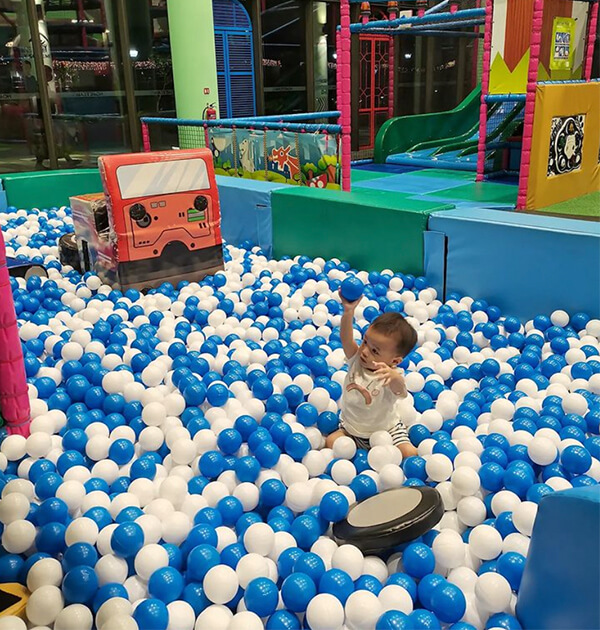 Dive into Fun Your Ocean Indoor Playground
Come and discover the magic of a marine soft playground and create unforgettable memories with your family. Look no further than the adventure ocean playground, where the thrills and excitement are endless. With unique and interactive play areas, ocean indoor park is the perfect destination for kids of all ages. From climbing walls to ball pits, there is something for everyone to enjoy.
Let your indoor play space make a splash with the innovative underwater playground designs of JULE. Our team of creative pros will bring the ocean to life through an engaging, educational, and safe environment that kids of all ages will love.