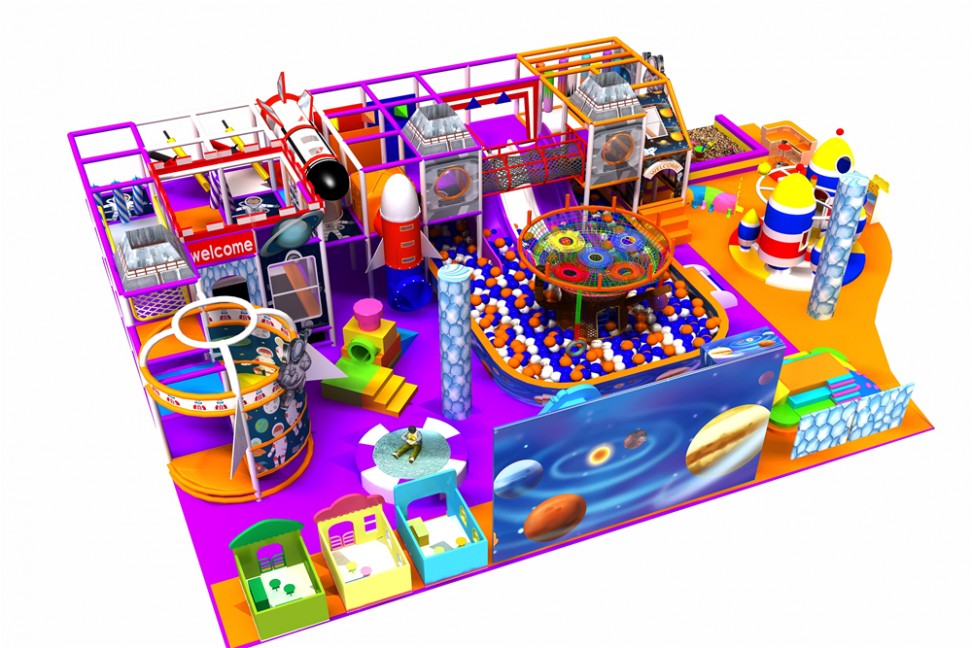 Space Themed Indoor Playground
Blast off into endless adventures with galaxy-inspired playgrounds by JULE – an industry leader in imaginative space themed indoor playground environments.
JULE expert designers integrate thrilling play components like alien nest climbers, astronaut training obstacle courses, space station control panels, and lunar crater ball pits into bold, futuristic designs.
With state-of-the-art design and manufacturing capabilities, JULE creates stunning space themed playground equipment featuring space shuttles, rocket ships, orbiting planets, satellites, and more.
JULE full-service approach includes concept design, playground equipment fabrication, soft play installation, and ongoing service – providing global clients with a seamless experience from start to finish.
As a leading soft play manufacturer and top indoor play designer equipped to handle indoor play space projects of any scope and size, JULE delivers unmatched space playground designs tailored to your venue's needs.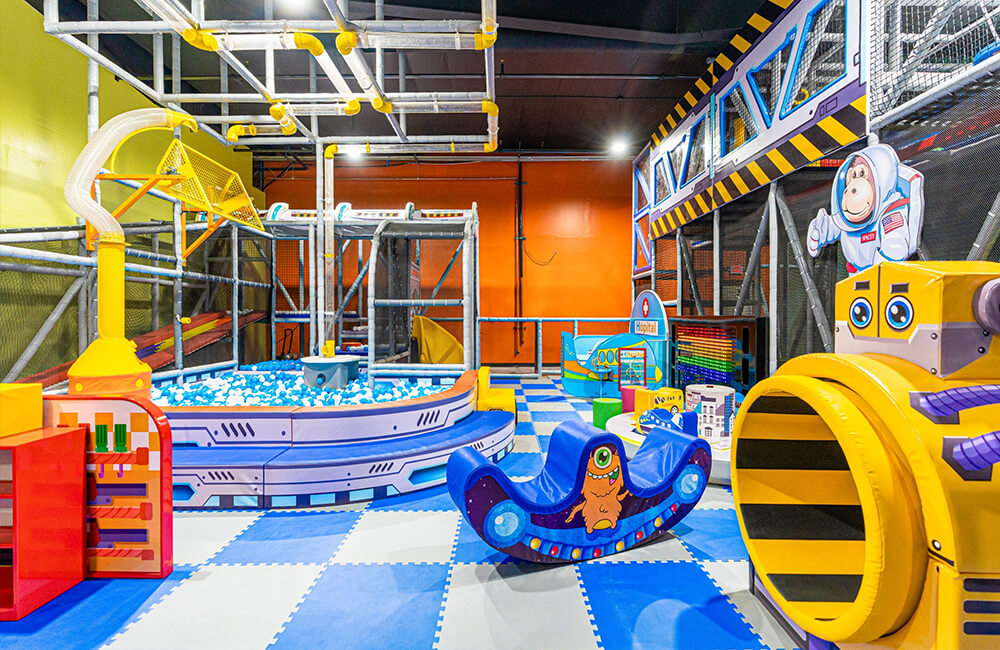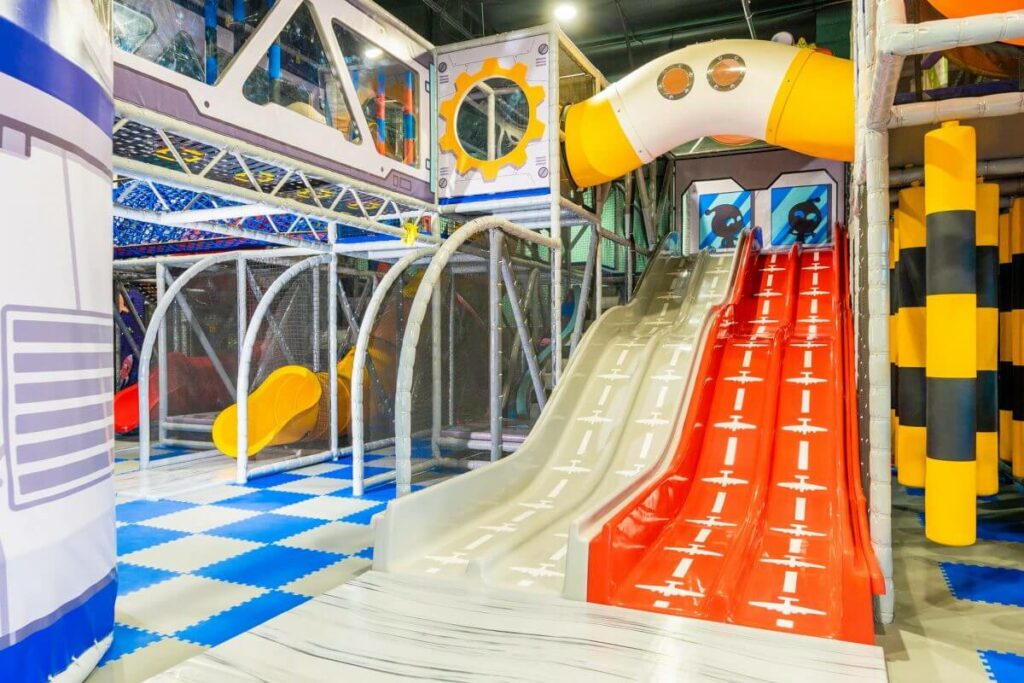 Benefits of Space World Soft Play
Space world soft play indoor playgrounds are becoming increasingly popular as parents look for fun and safe places for their children to play. These playgrounds provide a wide range of benefits for children, including physical exercise, social interaction, and mental stimulation. With the rise of technology and screen time, it's more important than ever to encourage kids to get up and move around.
Custom-built using durable yet lightweight rotational plastics, fiberglass, and powder-coated metals, each space themed playground equipment adheres to strict safety standards while firing up kids' imaginations. From zero-gravity climbing walls to Mars rover crawl tunnels, JULE can construct any sci-fi playground universe. Custom lighting, audio effects, and interactive elements further enhance the out-of-this-world fun.
Space world indoor playgrounds also provide opportunities for social interaction. Kids can meet new friends and learn how to interact with others in a safe and supervised environment of indoor play space. This can help build important social skills that will be valuable throughout their lives. Space indoor playgrounds are a great way for kids to have fun while also getting exercise, socializing, and challenging their minds.
Planning Your Space Indoor Playground
Space indoor playgrounds are a fun and engaging way for kids to explore the mysteries of the universe. With a variety of climbing structures, interactive games, and other features, these playgrounds provide a safe and exciting space for children to play. When choosing an indoor playground for your child, make sure to consider the age range, safety features, activities, and theme. With the right choice, your child can blast off into a world of fun and adventure!
Essential Features of a Space Themed Indoor Playground
A space themed indoor playground should incorporate a variety of features to create a fun and engaging playspace equipment experience for children. Some essential features to consider include.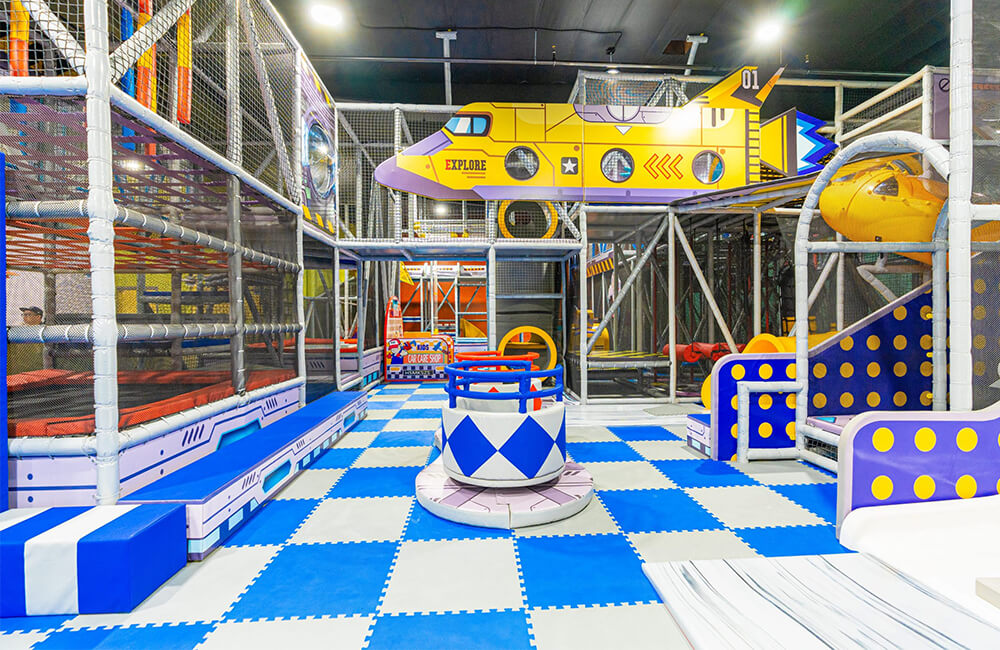 Slides and ball pits are popular features of indoor playgrounds, and they can be incorporated into a space-themed playground in a variety of ways. Slides could be designed to resemble rocket launches, while ball pits could be designed to resemble asteroid fields.
Soft play equipment such as foam blocks and inflatable structures can help reduce the risk of injuries and provide a safe space for children to play.
Climbing structures are a staple of indoor playgrounds, and a space-themed playground is no exception. These structures can be designed to resemble rocket ships, space stations, or alien landscapes.
Interactive games such as laser tag or virtual reality experiences can help create a more immersive space-themed playground. These games can be designed to incorporate elements of the theme, such as battling alien invaders or exploring new planets.
Safety Measures for Indoor Playgrounds
While indoor playgrounds can provide a fun and engaging experience for children, safespace soft play should always be a top priority.
Soft play equipment such as foam blocks and inflatable structures can help reduce the risk of injuries and provide a safe space for children to play.
Padded floors can help reduce the risk of injuries from falls and provide a softer landing for children.
Safety netting can help prevent children from climbing too high or falling off structures, it's important safespace soft play facility.
Indoor playgrounds should always be supervised by trained staff members who can ensure that children are playing safely and following the rules.